What is a Business Angel? An angel fallen from heaven? Almost. Let's see what it is exactly, how he could be useful to you, how to find him and especially what is the procedure to call one of them.
What is a business angel?
This curious name "business angel" comes from the fact that he often comes at a time when a startup has difficulties to find funds to finance a project. He is, therefore, considered as a providential investor falling straight from the sky.
An investor looking for innovative startups with high growth potential, this "angel" has a great deal of experience in business management and generally targets a particular sector of activity that he knows well (hi-tech, science, telecommunications, industry, health, etc.). If he can intervene at all stages of the company's life (creation, development or takeover), he takes action mainly during what is called the "seed phase" (launching phase). In addition to investing a portion of his capital, he also coaches young entrepreneurs and makes them benefit from his skills, experience, time, and the power of his network of contacts. All these elements are precious for the success of a project.
Investing his time and money in startups is very risky for him, especially when we see the high failure rate in the world of startups. He can only rely on his experience and trust his flair to find projects that will pay him dividends. But the lure of gain is not his only objective. Former entrepreneur or self-entrepreneur himself, it is often by passion that he carries out this rather atypical occupation.
The 3 Types of Business Angels
Each Business Angel has his own motivations to help a company or a project, and, without being too much in the caricature, we can count 3 main ones.
The mercantile gambler: Since he is already relatively rich, we can say that earning money is like a game for him. He will, therefore, be more inclined to help you if the profitability potential of your project or business is rather high.
The neophile hedonist: In this case, he has a real addiction to novelty. If your project proposes something both innovative and creative, he is the one most likely to be seduced.
The more or less selfless altruist: This one usually has a high moral conscience and aspires to make this world a little better than it is. If your project has a social or environmental impact, for example, you might be able to convince him or her.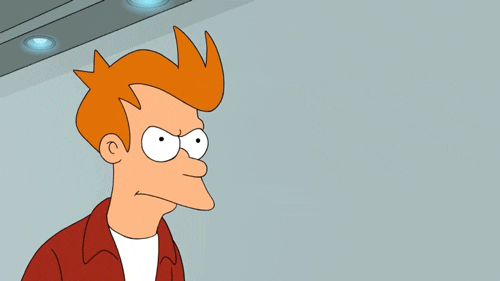 How to find a Business Angel?
Apart from a few "lone wolves", most of them choose to operate within a network of Business Angels. These structures bring him many advantages such as marketing, lawyer or accountant services, and a recurrent source of innovative projects to finance.
To find one, simply contact one of these Business Angels structures. Here is a link for USA, Canada, and UK, but, given their large number, the best is still to do a local search in Google and visit the different results obtained.
What is the procedure to appeal for a business angel?
It can vary depending on each network (or even countries), but overall, it happens in 4 steps:
1Submitting your application: This is usually done via an application form available on the network's website. The file should contain everything related to your project: Info on your startup and its finances, details of the concept or product you want to develop, future prospects, etc.

2The selection committee: If they consider that an investor in their network may be interested in partial or global funding, you will be asked to come and present your project to a selection committee. You will be given a certain amount of time after which you will have to answer some questions asked by the members of this committee.

3Presentation to investors: Several times a year, a forum is organized during which entrepreneurs have the opportunity to present their project to a meeting of investors. If one of them is seduced by your project, then you will go to the last step.

4Final decision: A meeting is then organized between you and the Business Angels who are interested in your project in order to start the negotiation process. If there is an agreement, you will proceed to the signing of the contract, and it will be left to you and your angel to get started.
To Conclude
The Business Angel can, therefore, be the angel that will help you turn your project into a success, but it will not be without pain. First of all, it will be a matter of finding him and then convincing him to get on board for your adventure. So try to prepare your case as well as possible, and above all, be convincing.