What to do when you start a new project and you are facing a lot of work to do or you simply don't have the skills to do part of it? Here is an article that should help you find some possible solutions.
Starting a business or side hustle means you handle all aspects of the job. Sometimes, it's too much and you need help Whether you need help creating a website, a mobile application, a logo, a video presentation, music, writing a book or blog article, bringing others in can help you be more efficient and profitable faster. Okay, but where do you start?
Finding People
Finding the right help for your project may seem overwhelming, but here are some simple ways to make it happen.
Start with friends and family: Who do you know that has the skills you need? Ask those you know best if they can help, or if they know someone close to them who might be able to help you.
Advertise on social media: Word-of-mouth is 100 times easier today with social media. Friends and family can easily share your post, getting the word out much faster for you.
Check out freelance networks: Search the top freelance networks where you can hire freelancers as a one-off gig or ongoing. A few favorites include Fiverr, Upwork, Toptal, Guru, and Freelancer.com. You will find someone to do the job for a price sometimes as low as $5.
Automated software: Manual tasks waste precious time and many can be automated with software. Find software programs that use the If This Then That functionality, so they conduct a task when certain things occur. For example, you capture a reader's email, and the software automatically sends them your promised bonus.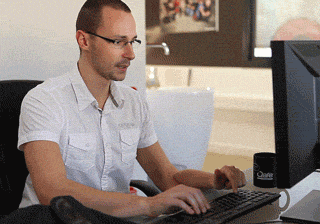 Finding Free Help
Free help doesn't exist in the literal sense today, but, there are a few ways you can leverage free help through exchanges including:
Exchanging services: What if you earned outsourcing services by trading your own services? Rather than paying in money, you pay in time. Timerepublik is in its beta stages, but they give business owners something to consider. Exchanging time instead of money is sometimes more valuable.
Partner with a friend: If you have friends or family members with similar passions as you, work together. It's the you scratch my back, I'll scratch yours mentality. You'll both win in the end when you're both successful.
Try an intern: Interns are usually college students or people re-entering the workforce who need experience. They are often willing to work for free in exchange for your referral when they complete the internship and apply for a paying job. Don't hesitate to look in schools or universities, even those located far from your location, if the work you need can be done remotely.
How to Find the Right Person?
Finding the right candidate (even if it's a free service) is very important. Your business and reputation are at stake and if you're just getting started, it's best to avoid making mistakes. Here are a few tips you can follow:
Describe the job accurately: Be as detailed as possible about the tasks and expectations you have. When work has been poorly done, it is often due to the fact that the request was not clear and precise enough from the outset. So try not to forget any details.
Ask for proof of the candidate's skills: It may get awkward if you're dealing with friends or family but you deserve to know if the candidate can perform the task. Ask for samples of their work (if possible) or proof of their previous accomplishments.
Read ratings :If you're hiring on a freelance site, like Fiverr or Upwork, read through the seller's reviews. Most people are honest in their review of a seller, giving you a starting point for your conversation and questions.
Watch your budget: Remember, you get what you pay for, whether you exchange money or time. Know the level of expertise you need and make sure you hire accordingly. Don't take just anyone to do the job – as it may cost you more in the end if you need to redo it.
Conclusion
Take your time finding the right people for the job. Whether you pay money, time, or exchange favors with a friend or family member, choose the person carefully. Remember, it's your business and reputation on the line, so make the choice as if you were hiring someone on full-time.
And if you're not completely satisfied with the work done, don't look for someone else right away. Perhaps there was a communication problem or the work to be done was not well defined. Everyone deserves a second chance. But if you're still not satisfied on the second try, don't hesitate and find someone else.